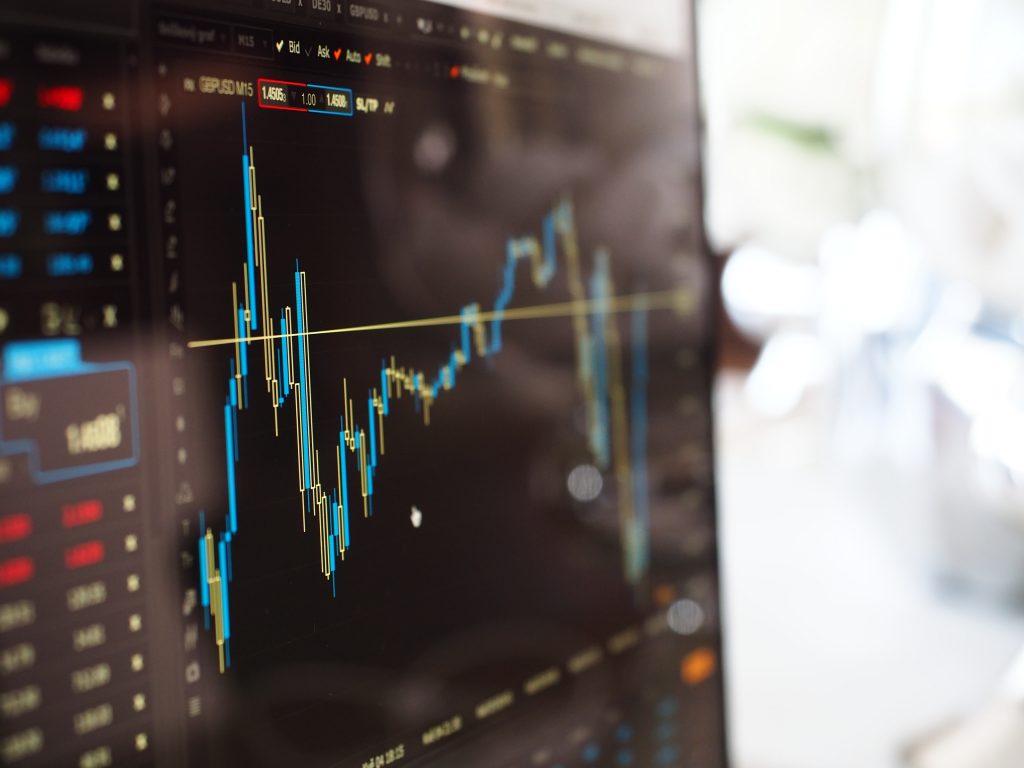 Warren Buffett is widely recognized as one of the greatest stock pickers of all time, and for good reason. During his tenure as Berkshire Hathaway's CEO, Berkshire stock has crushed the market, generating a total return of 2,810,526% between 1965 and 2020.
For instance, the company owns stock in Snowflake and Visa. Both have characteristics that suggest they are good long-term investments. Here's why they might just be two top stocks to buy right now.
1. Snowflake
Enterprises collect and store data across a range of applications and infrastructure. For instance, departments like marketing, finance, and human resources rely on different software, and the data created by each team is typically stored in siloed systems. That's problematic, as it limits accessibility, making it difficult to derive value from that data.
Snowflake solves this problem. Its cloud-based platform allows enterprises to securely store, integrate, and analyze siloed data sets. That, in turn, helps clients make data-centric decisions, build data-driven applications, and share data with partners — all of which can be instrumental in developing a competitive advantage.
Rather than relying on just one provider, the company takes a cloud-agnostic approach to big data — meaning its platform is built across all three major public cloud services: Amazon's AWS, Microsoft's Azure, and Alphabet's Google Cloud. That gives Snowflake's clients flexibility, allowing them to pick the best features for their needs from each provider.
Moreover, Snowflake employs a platform-as-a-service (PaaS) business model, so clients avoid the cost and complexity of managing infrastructure. In other words, Snowflake's cloud-native platform is more scalable and cost-efficient than on-premise solutions.
Looking ahead, Snowflake should see strong demand as enterprises continue to spend heavily on digital transformation. In fact, management puts the company's market opportunity at $90 billion. That leaves Snowflake with a long runway for growth.
2. Visa
Visa operates the largest payments network in the world. It's issued 3.6 billion credit and debit cards that are accepted at over 70 million locations in over 200 countries. More impressive, for every $1 spent at physical and digital retailers, $0.15 and $0.43, respectively, goes through Visa's network.
According to Visa, transactions totaling $18 trillion still occur in cash and checks each year. For reference, Visa facilitated $9.2 trillion in payments over the last 12 months.
To grow its business, the company needs to issue more cards and earn acceptance with more merchants, and it's doing just that. Over the last two years, the number of Visa cards and merchants has jumped 7% and 34%, respectively.
Additionally, the company sees a $185 trillion opportunity in "new flows." This term describes account-based business-to-business (B2B) transactions, person-to-person (P2P) payments, and government-to-consumer or business-to-consumer (B2C, G2C) disbursements. To address these opportunities, Visa has launched products like B2B Connect and Visa Direct, and both appear to be gaining traction.
Here's the big picture: In the near term, Visa should benefit as economies reopen around the world and consumers return to their normal habits. And in the long term, Visa's immense scale should keep it ahead of the competition and help the company capture more of a $200 trillion addressable market. That's why investors should consider adding this Buffett stock to their portfolios.
OVERVIEW
OnMyWay Is The #1 Distracted Driving Mobile App In The Nation!
Social Responsibility by OnMyWay Is The ONLY Platform That Enables Any Organization The Ability To Start a "Social Responsibility Campaign" With Just One Click…
Any Company, School, Organization, City, Town or Small Business… Any Size, Anywhere, Can Start a Social Responsibility Campaign Immediately.
Enhance sales by as much as 20%
–
Increase productivity by 13%
–
Reduce employee turnover by half
–
Protect against litigation risk at a value equivalent to the cost of insurance worth up to 4% of the company's value
–
Increase the company's share price by up to 6%
–
Create a "reputation dividend' worth up to 11% of market capitalization
In The Last 18 Months Alone, We Have Saved 163 Lives and Prevented Over 24,851 Car Crashes, So Our Non-Profit Company Can Actually Show Tangible Results and Impact Your Community In a Way Never Thought Possible.
Every Campaign Includes English and Spanish Radio Ads and Monthly Press Releases Written and Distributed In English and Spanish.
This Is To Further Our Commitment To Leave No Man, Woman Or Child Behind In Our Mission To Save Lives and Prevent Car Crashes.
Our Focus Is On Diversity and Inclusion While Saving Lives and Preventing Car Crashes!
We Have A Proven Solution And With The Help Of Organizations Like Yours, We Can Eradicate The Texting and Driving Problem and Keep Our Families Safe!
The OnMyWay Texting And Driving Foundation – A 501(c)(3) organization
The OnMyWay app is free to download and is currently available on both the App Store for iPhones and Google Play for Android @ OnMyWay; Drive Safe, Get Paid
Download App Now – https://r.onmyway.com
Sponsors and advertisers can contact the company directly through their website @ www.onmyway.com.